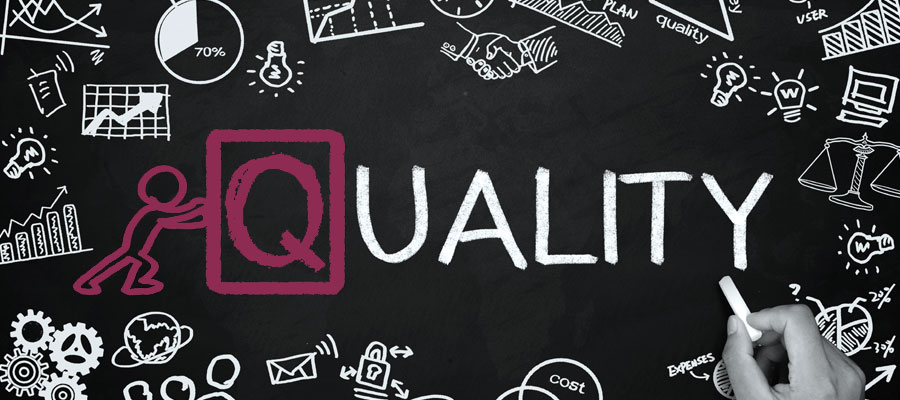 Three quality certifications that prove our ability to deliver your project to the highest standards
It's easy to promise quality, but it's much harder to guarantee it.
That's why Interbrian has developed a quality management system for the entire translation and interpreting process. Our mission is to listen carefully to your needs, and then deliver services that meet them.
Our project managers play a fundamental role in managing every step. They'll be on hand to understand what you need and recommend the best solution for your project.
We systematically optimise every stage of our process. This ensures our work meets high quality standards. Not only that, it helps us make our process even more efficient and effective. Saving you time and money.
After the project is complete, we follow up to ensure you are fully satisfied. By following this process, time and again, we can guarantee the exceptional quality of your project. And we continually monitor to make sure we maintain those high standards.
This system has been awarded ISO 9001 certification, which recognises our ability to consistently provide our clients with services that fully meet their needs.
But that's not all.
We've also been awarded ISO 17100 for our translation services and Italian certification UNI 10574:2007 for our interpreting services.
These certifications recognise that we constantly monitor and improve our results and services. As a client, you can trust that our services will deliver the results you need – whether that's a compliant technical manual for the English-speaking market or a successful business deal facilitated by a liaison interpreter.
ISO 17100 is the only international standard for translation services and represents a beacon in our industry. It sets the standard for linguistic skills, the stages of the translation process, client feedback, and data protection, among others.
Before being awarded ISO 17100, we had to prove we met its strict requirements.
One of the aspects that came under scrutiny was our translation process, which must include the following stages:
Checking the translated text.
A detailed revision by a second linguist.
A specialist review by a linguist who is an expert in the field. This is an optional requirement, but is important to ensure the translation is fit for purpose.
This optional stage makes sure no little mistakes slip through the net.
Final check.
These stringent checks guarantee that the translation you receive will be of the highest quality.
Our interpreting services have been awarded UNI 10574:2007.
This service must include three stages:
Planning the service and preparing the contract
Carrying out the service according to the client brief
Monitoring to make sure the service is carried out satisfactorily
When using interpreting services, you need to know you are working with someone you can trust. It is important to trust that they'll remain impartial and convey the speaker's message effectively and accurately.
This certification guarantees all our interpreting services will be carried out according to the highest professional standards.
These three certifications mean you can expect Interbrian to deliver the quality you need to succeed. Every single time.
Our quality